Teaching EALD through the Arts
Jodie Whitehurst, Sally Smith, and Carmel Davies
March 17 2023 from 3:00 pm – 6:00 pm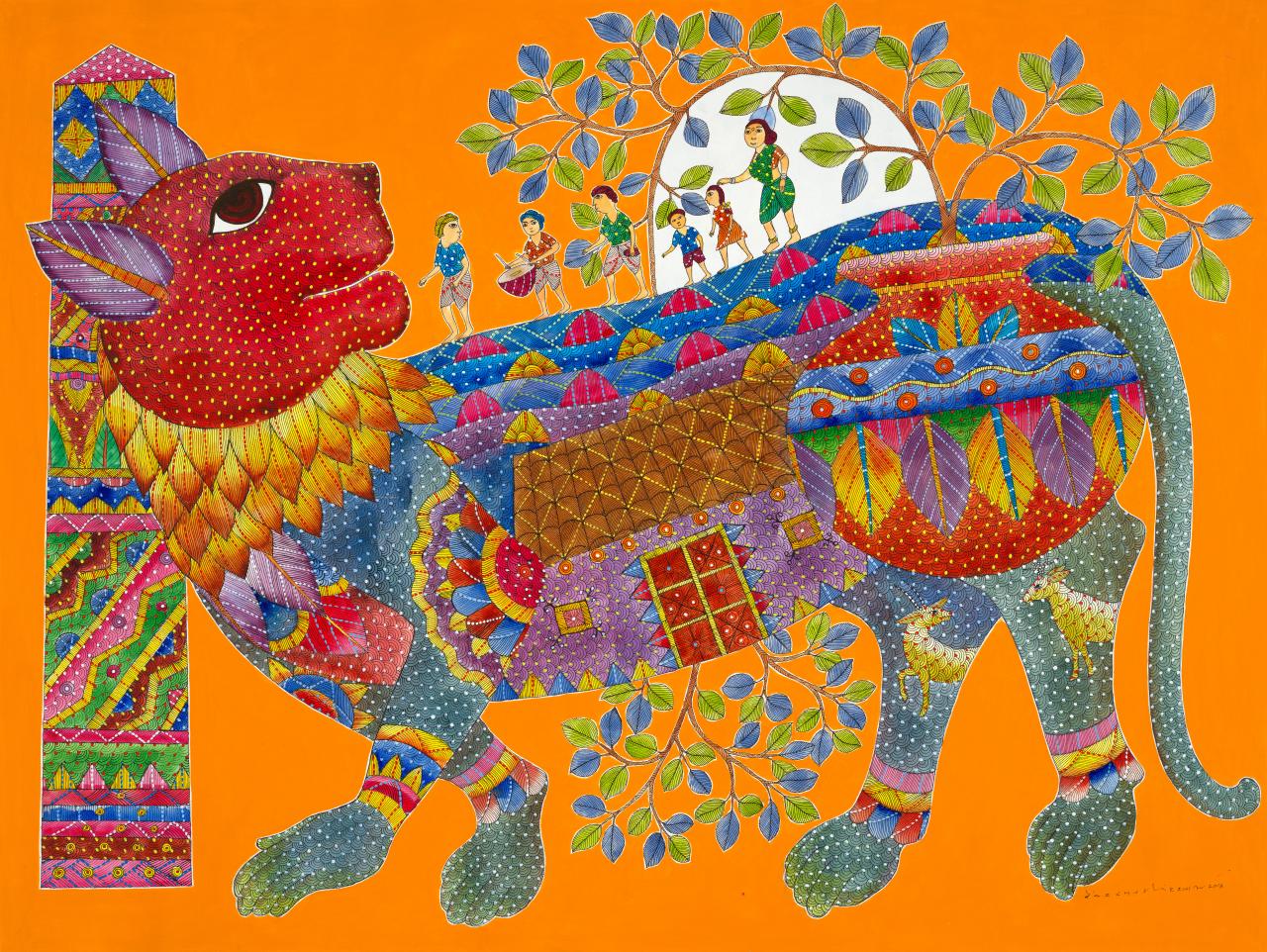 Venkat Raman Singh SHYAM: The world of the Gonds (2017)
Summary: Stellar Cast for Professional Learning
With a dazzling depth of both EAL & Arts experience and knowledge amongst in the presenters, the energy and excitement was palpable for all who attended the National Gallery of Victoria (NGV), VicTESOL event- Teaching EALD through the Arts on Friday 17 March 2023.
Rotating groups of EAL practitioners spent time with these skilled educators to learn and develop creative approaches to EAL teaching:
Jodie Whitehurst an energetic, skilled teacher of Drama and has worked EAL to students of all ages, shared innovative ideas on how to begin with small ideas to build confidence towards empowering relaxed, happy learners. Much laughter and learning took place in this session.
Sally Smith an experienced ESL and Arts educator, took everyone through some inspiring approaches to getting EAL students moving through dance whilst simultaneously acquiring language.
Carmel Davies a passionate arts and EAL teacher and Sharon Duff a creative teacher, educational writer and presenter, together introduced eager EAL teacher participants, how best to integrate song into the EAL classroom. They deftly demonstrated how even reluctant singers can, in a short time, be not only singing but writing songs, that bring such vibrancy to learning.
Art works from the gallery were integrated into each session. The National Gallery of Victoria provided a beautiful venue for this very well attended session of professional learning.
VicTESOL greatly appreciates the contribution made by the NGV staff, in particular Leah Santilli, who attended to every detail, nothing was too much trouble.
VicTESOL looks forward to working further with Caramel, Sharon, Jodie, Sally and NGV to provide more creative and innovative learning for teachers across all education sectors.
Joanne Goodman, VicTESOL Board member attended and facilitated the Professional Learning event.
Resources