Stories are powerful. They shape the way we think about the world, ourselves and each other. The stories we choose to present to students at school, as teachers and librarians, profoundly affect how students perceive the world and their place in it. We want to help you choose culturally diverse resources that reflect students' diverse lives, promote inclusion, challenge stereotypes, confront racism and ultimately strengthen our multicultural society.
Remy Lai
Remy Lai writes and draws stories for kids. She is the author and illustrator of Pie in the Sky and Fly on the Wall (Macmillan US and Walker Books Australia), both of which are graphic novel/prose hybrid books. Her middle years graphic novel Pawcasso will be published in 2021 (Macmillan US). Remy studied fine arts, with a major in painting and drawing.
Many of the characters in Lai's books grapple with the dislocation of moving to a new country, learning a new language and trying to make sense of it all.
Remy was born in Indonesia, grew up in Singapore, and currently lives in Brisbane, Australia, where she can often be found exploring the woods with her dogs.
https://remylai.com/index.html
Solli Raphael
At 12 years of age, Solli Raphael was titled the youngest ever winner of the Australian Poetry Slam held at the Sydney Opera House after he performed 'Australian Air' – a poem about political wisdom, environmental awareness and the importance of social consciousness. He then rose to fame after his winning performance was viewed online over four million times in 24 hours. Now 15, Solli is a globally renowned poet and keynote speaker; having led workshops; performed and spoken at conferences, schools and universities. Additionally (and passionately), Solli is an environmental activist and humanitarian who works closely as an ambassador for four charities and organisations.
Solli's first book Limelight, was published in 2018 and has received accolades for its capacity to engage students in poetry, having also won a Nautilus Book Award in 2019 for best middle-grade nonfiction. Solli's second book, Spotlight, will be released in September 2020.
Cath Moore
Cath Moore is of Irish/Afro-Caribbean heritage. She was born in Guyana, raised in Australia and has lived in Scotland and Belgium. She now lives in Melbourne. Cath is an award-winning screenwriter, a teacher and a filmmaker. Metal Fish, Falling Snow is her first novel.
https://www.cathmoorewrites.org/
The panel was moderated by Lenny Robinson from The Stella Prize.
Upcoming professional learning:
---
You may also be interested in the following events:
---
Powering Learning: Supporting Aboriginal and Torres Strait Islander Perspectives – ONLINE
A joint event:
School Library Association of Victoria (SLAV)

Language and Multicultural Education Resource Centre (LMERC)

Friday 13th November 9.30am to 12.30pm
https://slav.wildapricot.org/event-3871570
This event is currently being changed to an online format so the current format may change slightly.
---
Readers, Stories, Literacy A forum for learning and discussion
4pm for 4.15 start to 6.00pm 29th October – Book Talking
https://slav.wildapricot.org/event-3696722?CalendarViewType=0&SelectedDate=9/10/2020
---
Picture Book Showcase – ONLINE
October 8 2020 4.00pm to 5.30pm 
https://slav.wildapricot.org/event-3934920
---
This series of professional learning events is a result of collaboration between staff from the Languages and Multicultural Education Resource Centre (LMERC), the School Libraries Association of Victoria (SLAV), Stella Schools, and VicTESOL.
---
About the Organisers
The School Library Association of Victoria (SLAV) offers dynamic and inspiring opportunities for teacher-librarians and library teams to build their essential role in engaging and developing lifelong learners.  Through leadership, advocacy and collegiality and an extensive professional learning and publications program.
Stella is an organisation that champions cultural change through recognising, elevating and celebrating Australian women's writing.  It includes the annual Stella Prize award for women's writing, the Stella Count, which examines gender bias in book reviewing and Stella Schools, which develops programs that seek to inspire and empower young people to find their own creative voices, challenge stereotypes and imagine a future not limited by their gender.
https://thestellaprize.com.au/
The Languages & Multicultural Education Resource Centre (LMERC) is for educators across all sectors K-12. LMERC provides resources in the areas of English as an Additional Language (EAL), Languages other than English, the Intercultural Capability and the cross curriculum priorities areas of Aboriginal and Torres Strait Islander histories and cultures, Asia and Australia's engagement with Asia, and Sustainability. The library holds an extensive collection of over 25,000 resources in all formats for educators across all sectors and at all levels, early childhood to adult. Library membership is available free to teachers from these educational settings: early childhood centres (in receipt of government funding), schools F-12 across all sectors, pre-service teachers and lecturers (in the areas of EAL and languages), homework clubs and community language schools. Home school parents, teachers of adults and community workers in education roles are also welcome to join.
https://lmerc.softlinkhosting.com.au/oliver/home/news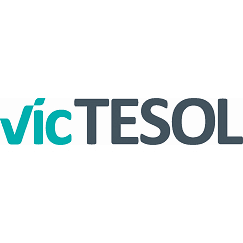 https://i.imgur.com/aeJqqIF.png
0
0
Carly
https://i.imgur.com/aeJqqIF.png
Carly
2020-09-09 20:56:56
2020-09-10 22:42:22
Culturally Diverse Literature Professional Learning Series – Part 1: Why cultural diversity in literature is important