Leveraging Languages for Learning
Dr Caroline Cohrssen
Leveraging Languages for Learning
Dr Caroline Cohrssen (University of Hong Kong)
Wednesday 17 February, 2021
This presentation focuses on the language development of children in the Australian Early Childhood setting. The languages we speak contribute to our being, becoming and belonging in early childhood and broaden opportunities throughout our lives. Children learn the languages used by their families and in their communities, and as the number of children with language backgrounds other than English (LBOTE) continues to grow, two priorities are apparent. First, it is important for early childhood educators to encourage children to bring their home languages into the preschool setting. Second, for children with English language backgrounds only, exposure to other languages may encourage later language learning. This aligns with the Australian Government's 2013 commitment to revive the teaching of languages in schools and for 40% of students in Year 12 in 2023 to be studying a second language.
English language skills are important as English is the medium of instruction in most Australian schools. Australian research has shown that monolingual English-speaking children may have stronger English language verbal abilities when they start school than their bi- and multilingual peers. It is important for early childhood professionals to work with families, encouraging them to value and support their child's first language whilst at the same time facilitating bi- and multilingualism. This is important for children in the here-and-now. It is also forms the bedrock on which Australia's future is being built.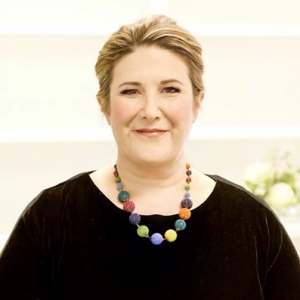 Dr Caroline Cohrssen's work focuses on proximal influences on child learning and development in the years prior to formal school education. Interested in the influence of context and culture on early childhood education, she is currently an associate professor in the Faculty of Education at The University of Hong Kong.
Building ECEC arcoss the Nordic Countries
Prof Susie Garvis & Prof Heidi Harju-Luukkainen
Building ECEC across the Nordic Countries – From Policy to Practice
Professor Susanne Garvis and Professor Heidi Harju-Luukkainen
Wednesday 17 March, 2021
In this presentation, Professor Heidi Harju-Luukkainen (Nord University, Norway) and Professor Susanne Garvis (Swinburne University) will share insights from the Nordic countries regarding ECEC. This presentation will focus on children's possibilities to maintain and develop their languages in the Nordic countries as well as a focus on immigrant families equal possibilities to ECEC in Sweden is discussed.
In part 1, building a linguistically strong ECEC across the Nordic countries is explored. In all of the Nordic countries we have seen a rapid increase in the number of different languages spoken in early childhood education contexts. Being able to speak different languages enables wider communication and understanding across countries and people. However, there is a variance in how different Nordic countries support early language learning, which may reflect ideological differences toward languages and language learning. Questions regarding how policies are enabling language development in ECEC are discussed.
In part 2 of the presentation, the potential of Nordic early childhood to address inequality is addressed, where Sweden is presented as a case study. While Sweden is known for a strong focus on quality, access and affordability in ECEC, problems are beginning to emerge, and social cohesion is challenged. Within Sweden childhood poverty is growing and around 14% of children aged 1 to 5 years do not attend preschool. The enrolment rates of children from a foreign background differ from those with a domestic background. Children who stay at home are usually in immigrant communities where the foreign-born mother may have low levels of education and may never access preschool.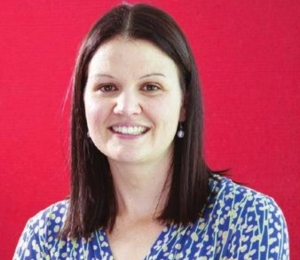 Professor Susanne Garvis is a Professor of Education and Chair of the Department of Education at Swinburne University of Technology. She is an international expert in policy and quality development within early childhood education and has worked with numerous governments, NGOs and professional organisations. She has previously worked in the Nordic region leading research groups within preschool education before returning to Australia in 2020.
Professor Heidi Harju-Luukkainen holds a Ph.D. in education, special education teacher qualification and a qualification in leadership and management from Finland. She has published more than 200 international books, journal articles and reports as well as worked in more than 30 projects globally. Harju-Luukkainen has worked at top ranked universities in the USA like UCLA, USC as well as in many Nordic research universities. She has developed education programs for universities, been a PI of PISA sub-assessments in Finland and functioned as board professional. She currently leads the research group social justice and diversity in education at Nord university:
https://www.nord.no/en/about/faculties-and-centres/faculty-of-education-and-arts/research/research-groups/social-justice-and-diversity-in-education/Pages/default.aspx
More information about her research can be found behind following link:
https://www.researchgate.net/profile/Heidi_Harju-Luukkainen
Families and Communities as Resources for Children's Writing and Cultural Learning: Stories from Remote Northern Canadian Communities
Prof Shelley Stagg Peterson
Families and Communities as Resources for Children's Writing and Cultural Learning:
Stories from Remote Northern Canadian Communities
Professor Shelley Stagg-Petersen
Saturday 17 April, 2021
In this presentation early childhood educators will hear stories from collaborative action research projects taking place in remote northern Canadian communities. Two projects involve Indigenous teachers engaging young children in the Niichii Project, where a puppet named Niichii (Friend) is sent by Nookomis (grandmother) from a southern city to learn cultural practices and gain an Indigenous cultural identity. Early childhood education practitioners, their students, together with community Elders and Indigenous Culture teachers, bring Niichii along on cultural activities outside the classroom (e.g., fishing for suckers in a local river or picking blueberries in the nearby bush). Later while in the classroom, children's learning is reinforced and extended through dramatic and other kinds of play, talking, drawing and writing. Through these activities, children show and tell Niichii the knowledge they have constructed about their Indigenous community's world views, culture, practices and language.
Another project involves a rural northern non-Indigenous parent who finds that her pre-school-aged children engage in many real-life activities involving writing in their mother tongue. Her action research shows the wealth of information that early childhood education practitioners can gain from opening up two-way communication with children's parents and other family members to support young children's language and literacy learning.  Reflections on early childhood education practitioners' collaborative action research will highlight ways in which the important resources of family and community can be honoured and folded into classroom activities to support young children's language, cultural and literacy learning across early childhood education contexts.
Professor Shelley Stagg-Peterson (University of Toronto, Canada) is a former primary teacher in rural Canadian schools who currently conducts research and teaches graduate literacy courses at the University of Toronto. Her collaborative action research project, Northern Oral language and Writing through Play (NOW Play) involves Indigenous and non-Indigenous early childhood education practitioners and parents in remote northern Canadian communities.
Co-presenters: Yvette Manitowabi & Jacinta Manitowabi